Crystal Slusser, LPN
Founder, Director of Operations
Crystal has over 9 years' experience in the nursing field with a focus predominately in senior living administration and leadership. Her areas of concentration include those living with dementia and other cognitive maladies.
Crystal has a heart for people and excels in providing leadership through experience and example. Being a mentor to those who have chosen to pursue healthcare and caregiving specifically, is a particularly meaningful aspect to her role in leadership.
Crystal's career began a bit later in life due to fulfilling the role of primary caregiver for her own family members. This included her daughter who was born with several serious congenital conditions and her grandmother whom she cared for in her own home throughout her battle with dementia from diagnosis until her death.
Prior to her nursing career while fulfilling the role of caregiver, Crystal worked closely with multiple specialties including both home care and hospice organizations. Being highly involved in the care provided, this lead to invitations to sit on multiple patient advisory boards providing input for both improving patient care and quality assurance.
"Having personally experienced how difficult it can be to find quality, compassionate care for a loved one provided the inspiration to pursue the field professionally. Creating a company that focuses on all aspects of care while maintaining integrity and empathy for those in my care has been a lifelong desire. Being able to provide this service to others and function as both an advocate and a guide is truly a calling."
Crystal is a Virginia native and relocated to the Lowcountry with her family in 2011. In her spare time, you will find her spending time with her family. Together they enjoy film, arts, music, gaming, history, gardening, and spending time in nature. She currently resides in Summerville with her family and several fur babies.
Lori Meredith
Assistant Director of Operations
Lori began her career working with the senior population after attending USC Beaufort while pursuing a degree in Human Services with a concentration in Gerontology. She successfully completed a one-year internship with a local hospice organization in Charleston and during her time there, fell in love with the senior population.
"My professional philosophy centers around the core value that it is our honor and responsibility to serve our senior population. It is our duty to make the most of every opportunity to enrich their lives in all aspects while fostering independence, a sense of security, and comfort."
After her internship, Lori began working as a caregiver for a local home care company and quickly was promoted to client care coordinator. From there, the opportunity to become a life enrichment coordinator for a memory care unit in an assisted living community presented itself. During her time there, Lori blossomed into all facets of care management including, med tech supervisor, assistant to the Director of Nursing, and then memory care supervisor.
Lori is a Dementia Specialist and also obtained certification in exercising leadership foundational principals from Harvard. She is a South Carolina native and resides in Summerville. She is an animal lover, proud grandma, and member of Mensa.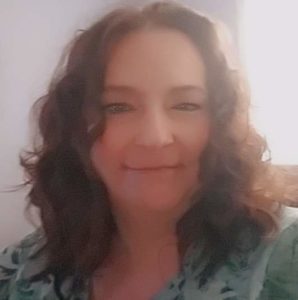 Ann Prussel, BSN M.Ed CDP
Clinical Advisor, Nurse Liaison
Ann has been in the field of nursing for over 35 years. She has served in a wide range of nursing competencies, including in-hospital patient care, in-home personal care, assisted living/memory care communities and outpatient care services. A common thread has been her passion to support those in the community who have need of assistance to not only maintain capabilities but to improve their quality of daily living.
As the Clinical Advisor Ann's primary purpose with Aura Homecare is to promote best practices which ensure the safety and wellness of clients. Whereby improving the daily welfare of older adults, veterans and other members of the community; recommending the necessary supports for clients ensuring improvement in their quality of life while remaining at home.
Call Us
843-492-5444
Providing care 24/7. Our business office is open Monday thru Friday from 9am EST to 5pm EST.
Email Us
Want to schedule a consultation?
Have questions?
Do you have a suggestion?
Please contact us today at aurahomecaresc@gmail.com.
Follow Us
Want to know what we're up to? Follow us on Facebook.